Call (833) 665-8229 to Learn More About the 2018 Kona
The 2018 Hyundai Kona is here, and it's already garnering ample attention and admiration for its achievements in style, performance, and versatility. Mike Camlin Hyundai has proudly added the 2018 Hyundai Kona to our impressive lineup of cars and SUVs, and people interested driving the very first Kona in Greensburg, Pittsburgh, and beyond should visit us and see this crossover in person!




A Dazzling Debut
The dynamic nature of the 2018 Hyundai Kona opens up a world of possibilities to the driver. It's big enough to accommodate your cargo needs but small enough to remain nimble. Its exterior communicates a readiness for adventure, and you can enjoy your adventure in any color you like, as many tones are available to choose from. Whether you want to cruise around Greensburg in pulse red or explore Pittsburgh in ultra black, Mike Camlin Hyundai can fulfill your desires.

The 2018 Hyundai Kona doesn't just look good, however, as Hyundai equipped this compact SUV with the tools to handle a range of challenges. Available All Wheel Drive with multi-link rear suspension is one such tool. This enhances your grip on the road by keeping your rear tires firmly planted on the road's surface, which allows you to traverse icy roads more safely. This could certainly be useful when riding on the snowy roads of Pittsburgh and Greensburg.
Welcome to the Future
The 2018 Hyundai Kona, available now at Mike Camlin Hyundai, is not a boring reboot of a previous model - it is a fresh take on the compact SUV, and it shows in the modern amenities it has within its cabin. For example, an available Heads-up Display projects driving information on a transparent panel above the instrument cluster so you can monitor your speed, navigation, and more without losing sight of the road. Add steering-wheel-mounted controls and available wireless charging, and you'll begin to understand how the 2018 Hyundai Kona brings the future to drivers in Greensburg, Pittsburgh, and the world over.

The interior of the 2018 Hyundai Kona is generous in the space it afford to its driver, passengers, and cargo. In fact, you can fold the rear seatback down or take advantage of a 60/40 split to make more room for your things. The 2018 Hyundai Kona in the Mike Camlin lineup is prepared for any unique transportation requirements you have in the Greensburg or Pittsburgh areas.
Call (833) 665-8229 to Learn More About the 2018 Kona
The 2018 Kona is Available in the Following Trims
SE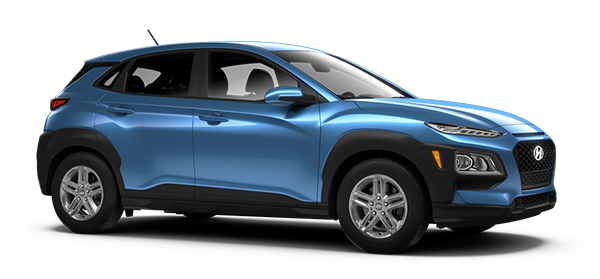 SEL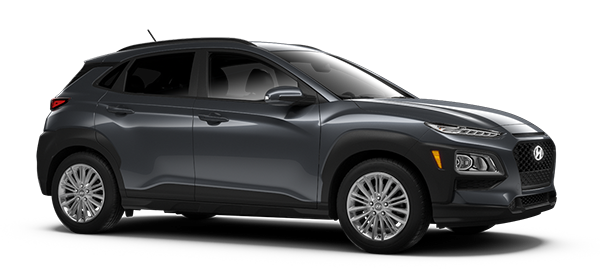 LIMITED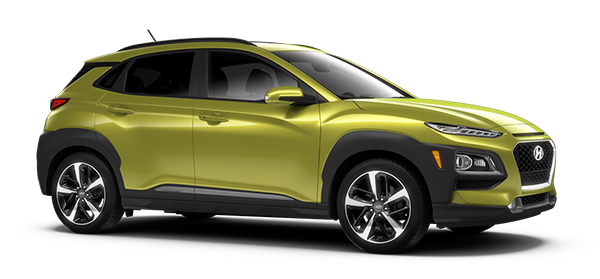 ULTIMATE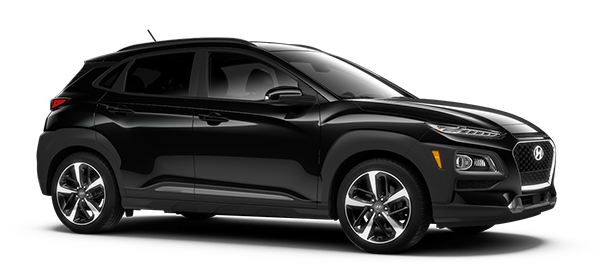 Mike Camlin Hyundai serves customers from Jeannette, Youngwood, Pittsburgh, Greensburg and all of the surrounding communities, helping them find the new 2018 Kona model they've been searching for. We take pride in the exceptional level of customer service that our Pennsylvania dealership is known for providing, and we do our very best to ensure that each individual that walks through our doors leaves satisfied. When you're ready to purchase your new 2018 Hyundai Kona, visit 5162 US-30 in Greensburg and let our experienced sales personnel go over all of the purchasing options available to you.