New 2021 Hyundai Palisade in Greensburg, PA
Palisade Models for Sale in Pennsylvania
New 2021 Hyundai Palisade models make the safety of you and your passengers a priority, offering a variety of innovative features designed to look out for you. The most sought-after family experiences begin with uncompromising safety, and the 2021 Palisade lineup offers everything you'll need to enjoy enhanced driving confidence. The 2021 Hyundai Palisade indulges you on every level, from spaciousness to capability to connectivity. When it comes time for your next Pennsylvania adventure, get there in premium SUV style and elegance on a new 2021 Hyundai Palisade!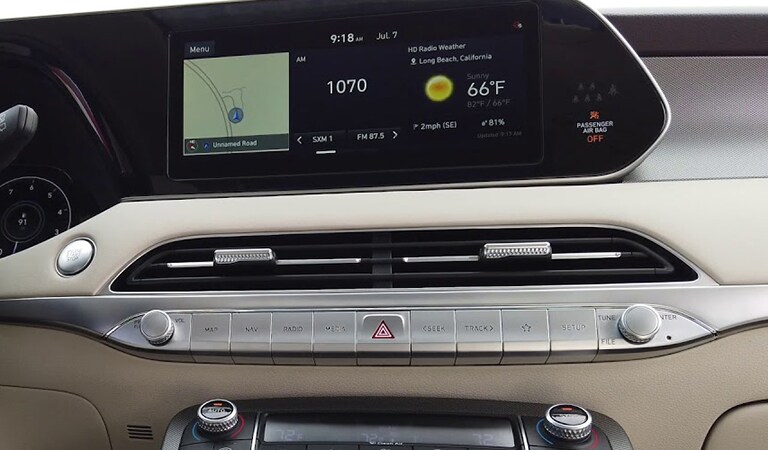 Innovative amenities found in the 2021 Palisade work to keep all occupants entertained and connected. Available technology features include:
13.3-inch digital instrument cluster
Wireless devive charging
10.25-inch touchscreen
Driver Talk in-car intercom
And more
Intelligently engineered, the new 2021 Hyundai Palisade lineup can easily adapt to meet all of your needs. Available performance features include:
HTRAC All-Wheel Drive
Trailer sway control
3.8L GDI V6 engine
20-inch alloy wheels
And more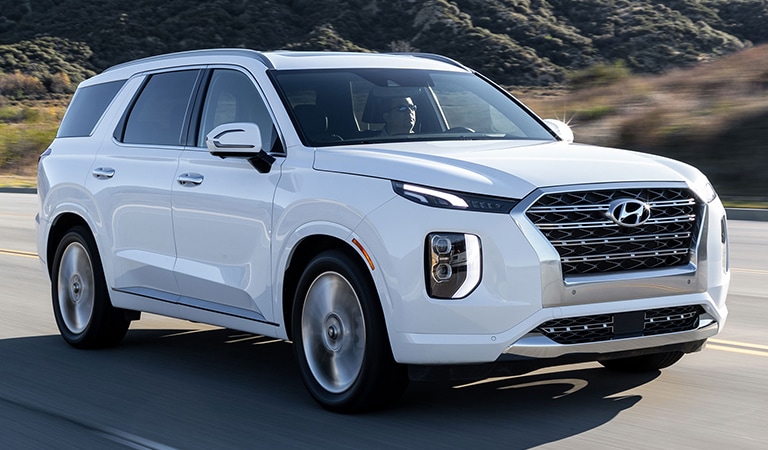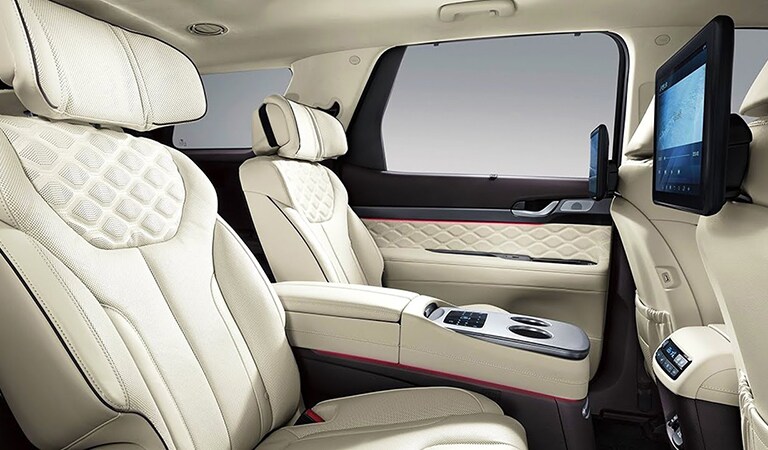 The 2021 Hyundai Palisade was crafted to impress with striking lighting enhancements and unique detailing. Available interior features include:
Dual sunroof
Quilted Nappa leather
8-way power driver seat
2nd-row captain's chairs
And more



2021 Hyundai Palisade Frequently Asked Questions
What is the towing capacity of the 2021 Hyundai Palisade?
The all new Hyundai Palisade has a great towing capacity. This SUV can tow up to 5,000 lbs. The 2021 Hyundai Palisade can tow recreational vehicles, trailers, and other heavy motors! In fact, the Hyundai Palisade is supplied with a heavy duty transmission oil cooler, is fully wired for trailers, and also has an angular hitch that controls the trailers' swaying. The Hyundai Palisade for sale at Mike Camlin Hyundai is certainly ready for you to take on any vacation without any regrets! Contact us at Mike Camlin Hyundai in Greensburg, Pennsylvania near Pittsburgh for more information on the 2021 Hyundai Palisade!
How much does the all new Hyundai Palisade cost?
The brand new Hyundai Palisade has an MSRP of $32,675. However, the price can change depending on the trim level. To find out more information about the different prices of the 2021 Hyundai Palisade, call today!
What are the technology features of the 2021 Hyundai Palisade?
The 2021 Hyundai Palisade has some outstanding technology features! These include: a driver talk in-car intercom, wireless device charging, 10.5 inch touch screen , and the list goes on! You will be extremely satisfied with our new and improved technology features. They offer convenience, safety, and entertainment all in one! Don't hesitate to call today to learn more about our new and improved technology features of the all new Hyundai Palisade. We'd be happy to hear from you!
Is the all new Hyundai Palisade and all-wheel drive?
Absolutely! This new and improved SUV is an all-wheel drive. This makes it so much easier to manage your driving because you won't have to engage the system nearly as much. Having an all-wheel drive makes the drive a lot more enjoyable too! Stop by Mike Camlin Hyundai near Monroeville to schedule your first test drive!