New Hyundai SUV Models in Greensburg, PA
Hyundai SUVs for Sale in Pennsylvania
At Mike Camlin Hyundai we know exactly how overwhelming it can be when you're looking for the perfect new SUV that can meets all of your specific wants and needs. That's why we do everything in our power to make it easy for our customers to find a new Hyundai SUV that's the perfect fit for each of our unique customers, be it the Venue, Tucson, Kona, Santa Fe or Palisade. With our massive SUV inventory and friendly sales staff here to assist, shopping for your next new Hyundai SUV has never been this easy or stress-free.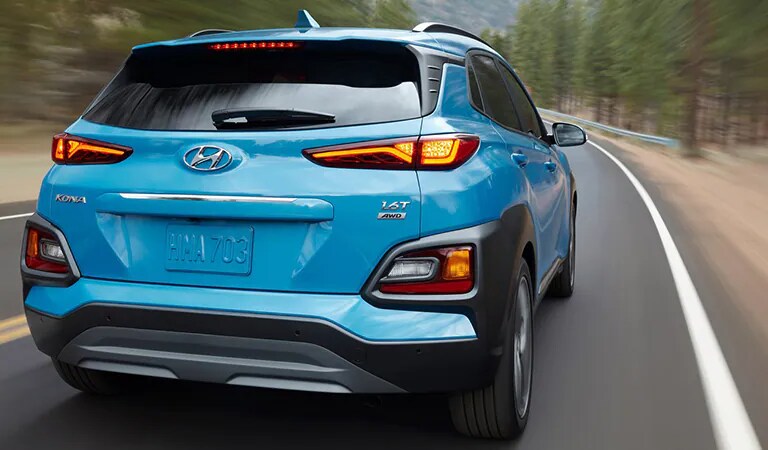 Hyundai Kona
The new Hyundai Kona packs plenty of style and versatility in their compact SUV body. New Kona models also provide Greensburg owners with the confidence to experience more with intelligent safety features that help look out for them.
Hyundai Palisade
New Palisade models indulge on every level, from space to connectivity to capability. With their unique design details, premium touches and quilted leather seating, Hyundai Palisade goes above and beyond when it comes to SUV luxury.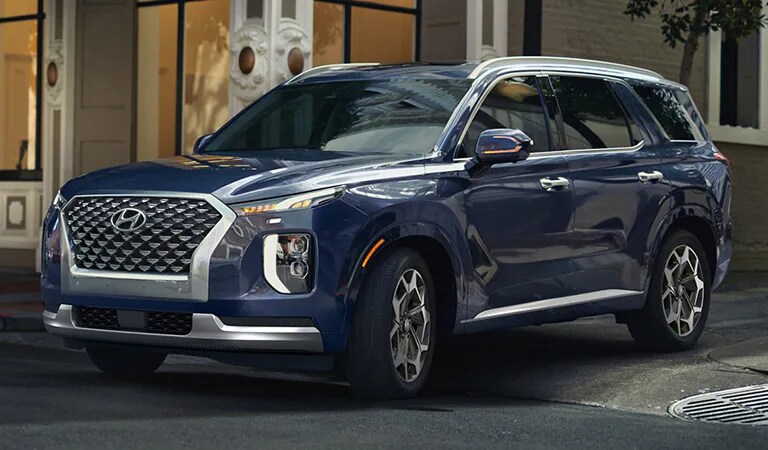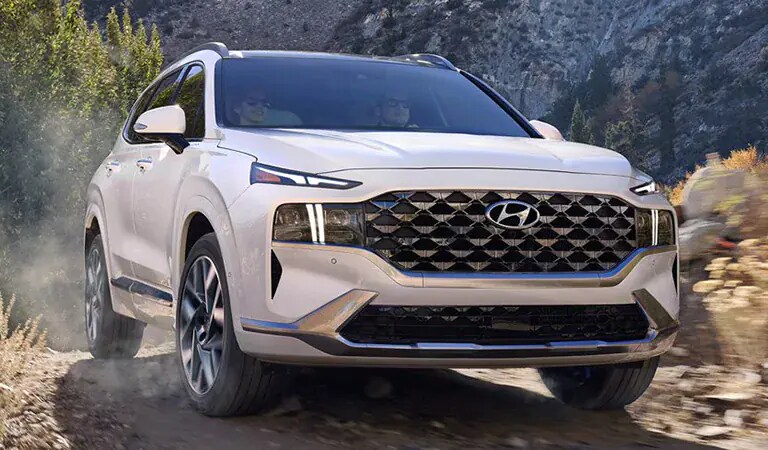 Hyundai Santa Fe
While these versatile SUVs were built for adventure, Santa Fe's modern design ensures that you'll always arrive in style. We thought of everything to make you feel at home in the new Hyundai Santa Fe, no matter where you're heading.
Hyundai Tucson
We designed Hyundai Versa models to be roomy, easily accessible and highly flexible. Versa's available 60/40-split fold-down rear seats allow owners to add plenty of gear, while a convenient pass-through trunk lets you bring extra long items.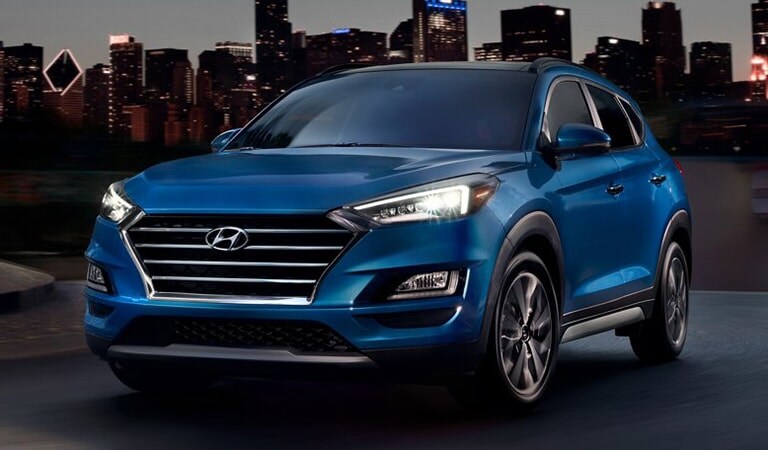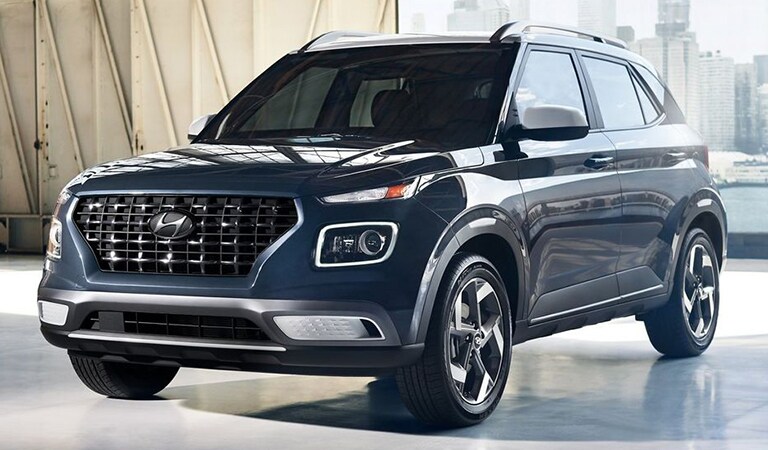 Hyundai Venue
Venue keeps pace with your busiest days thanks to an interior that easily accommodates both your mood and your schedule. From its 60/40 split fold-down rear seatback to its power sunroof, the new Hyundai Venue is a true all-around SUV.
Frequently Asked Questions About the Hyundai SUV Models
What is the new Hyundai SUV called?
At Mike Camlin Hyundai, we understand how difficult it can be to find the ideal new SUV that fulfills all of your unique wants and needs. Any family adventure is made as relaxed and safe as possible with the new Santa Fe SUV. With advanced compatible features like Hyundai Digital Key, wireless mobile charging, and accessible All Wheel Drive, it's the SUV that carries out the best in any ride.
What is the best Hyundai SUV?
All Hyundai SUV models for sale at Greensburg, are remarkable and deliver great power and performance! Hyundai SUV models include Hyundai Venue, Hyundai Kona, Hyundai Tucson, Hyundai Palisade, and more! With our immense SUV inventory and agreeable deals, our staff here to help, looking for your next new Hyundai SUV has never been this simple or tranquil.
What is the difference between the Hyundai Santa Fe and Hyundai Tucson?
Both the Hyundai Santa Fe and Hyundai Tucson are great Hyundai SUV models. The Hyundai Santa Fe Sport, on the other hand, is larger than the Tucson overall. The length disparity is the most pronounced. The Santa Fe Sport is nine inches longer than the Tucson, measuring 185 inches to 176 inches for the Tucson. Visit our Hyundai dealer in Greensburg for more details!
What is the smallest Hyundai SUV?
The smallest Hyundai SUV is the Hyundai Kona! The Hyundai Kona is, indeed, a nice subcompact SUV. Its base four-cylinder engine is good and the available turbocharged engine sounds enthusiastic. The new Hyundai Kona drives effortlessly and it gets great gas mileage. The cabin makes it feel luxurious on the inside, and the front seats are excellent. Stop by at our dealer today to check it our yourself!